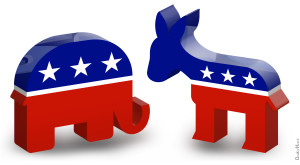 Really?
Another website that will go on and on about how Republicans suck?
Well not exactly.
This will be a blog that will highlight current events happening in Washington DC, in the States, as well as the random municipal stories. We will be looking to comment on political strategies being employed by both the liberals and the conservatives. An important feature to providing this information will be us linking to other well respected political blogs.
We are very excited to get started. The problem is that this is new to us. This means that there will be some time between now and the time that we "find our voice". At least to get started we will be leaving the comment feature of the site turned on. The hope is that through an exchange with visitors to the site we will learn the type of stories and coverage people are wanting.