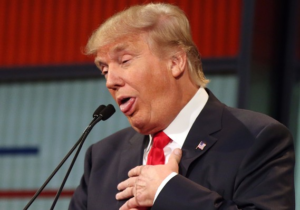 So much for the idea that Hillary Clinton was not worthy of being President because she had used a private email server. There are reports all over that there are top staff members of President Trump's administration that are using a private email server for their work in the White House.
Based on new reporting from Newsweek there are at least four senior officials in President Trump's White House that have active email accounts on a private Republican National Committee (RNC) email server.
The names of Trump's top staff using a private email server that has come out so far include Counselor Kellyanne Conway, White House press secretary Sean Spicer, chief strategist and senior counselor Stephen Bannon and senior adviser Jared Kushner — Trump's son-in-law.
For those with a memory that goes all the way back to when President George W Bush was in office, you will remember this email server. This is the server that was blamed for losing over 22 million emails from the time around the selling of and launching of the Iraq war.
Keeping track of the instances that President Trump engages in the exact behavior that he and Republicans accused Hillary Clinton of doing will be an on-going effort by most in the media.